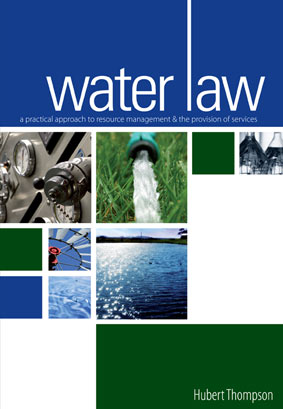 Water Law: A Practical Approach to Resource Management and the Provision of Services (2006)
R 1,09000

R 1,090.00

Save R 109
---
---
| Description | Price |
| --- | --- |
| 2006 - 1st Edition | R 867.00 |
Water Law
A Practical Approach to Resource Management and the Provision of Services
About this Publication:
This work is intended primarily to reflect the law dealing with water resource management and the provision of water services in South Africa. The law governing water in South Africa was always regarded as a specialised field practised by a small group of lawyers. However, the political and social reform during the last decade of the 20th century, the water-related problems experienced and the prominence given to fundamental human rights and environment-related matters have significantly increased the need for this knowledge by others. South Africa is in the process of developing and implementing a new framework governing water resource management and the provision of water services. This complex and dynamic framework aims to manage absolute water scarcity with significant participation by all interested and affected persons.
The work reflects the framework governing water and the legal position as at 30 November 2004.
Contents Include:
Foundation of the Water Law
Constitutional requirements
Framework for resource management and provision of services
Water resource management
Entitlements and related matters
Regulating entitlements as water uses
Transfer and trading of entitlements to water
Water use charges
Resource management organisations
Water tribunal to hear appeals and applications
Catchment management agencies to manage water on a regional basis
Provision of potable water and sanitation services
Of Interest and Benefit to:
Lawyers, including attorneys, advocates and legal advisors
Officials of the custodian of the water resource
Officials of organisations developing the water resources
Officials of regulators
Officials of public and private water services providers
Persons and communities affected by water-related activities and decisions
Persons and bodies interested in water, such as conservation, environmental and suppliers
Consultants and researchers; including water resource management and waste professionals
Experts in international water law as well as other related fields.
---
We Also Recommend
---