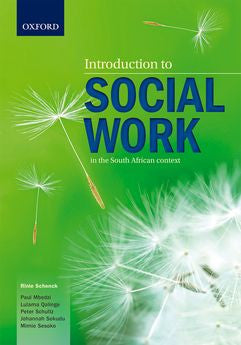 Introduction to Social Work
R 47995

R 479.95

Save R 10
---
---
Introduction to Social work explains the background to social work; how it started and where we are now in contemporary social work. It enables the student to distinguish between the different concepts in the field for instance between social work and social welfare.

The book also focuses on professional values; particularly on how to express these values through communication. Students need to know how to talk to clients; communication is a core skills, for instance 'How to approach' different clients in different situations.

The book includes exploration of core issues and challenges. Human rights would be a central focus (a rights-oriented paradigm) as well as issues of diversity and inclusion.
---