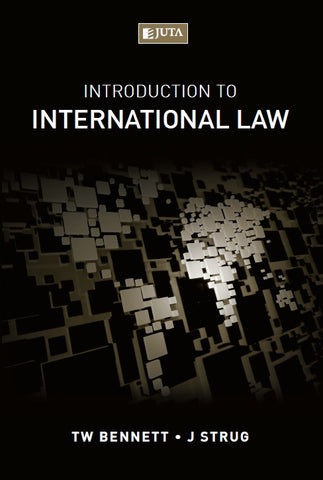 Introduction to International Law (2013)
R 92000

R 920.00

Save R 20
---
---
About this Publication:
Over the last half century, the scope of international law has expanded enormously. Sources, such as treaties and cases, have proliferated, as well as reports, commentaries, textbooks and articles. Introduction to International Law, written primarily with the South African reader in mind, is intended to provide a conceptual overview and analysis of this body of materials.
The topics addressed in this book include a history of international law, its sources, subjects and objects, the relationship between international law and municipal law, human rights, economic law, international organizations, international criminal and humanitarian law, peaceful settlement of disputes and the use of force.
Contents Include:
Case index
Journal titles: Abbreviations
Index of treaties
Sources of international law
Relationship between international law and municipal law
Sovereignty and jurisdiction
Subjects of international law
Objects of international law
Treaties
Sovereign immunity
Diplomatic privileges and immunity
Treatment of aliens
Rights of humans, peoples and minorities
Economic law
State succession
State responsibility
International organisations
Peaceful settlement of disputes
Use of force
International criminal law
International humanitarian law
Table of country information
---
We Also Recommend
---