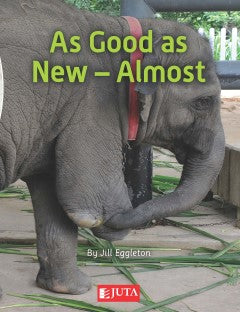 As Good As New - Almost
About this Publication:
Into Connectors introduces students to the Reciprocal Reading approach in a very supportive way that is easy to implement. For many students this may be the first time they have worked independently without the teacher. The topics are specifically chosen to stimulate discussion and thinking. Recommended for Students 8+ years Before reading, students select a coloured 'leadership' icon. When a student's coloured icon appears on a spread, they become the leader of the discussion for that page. Students are provided with detailed prompts throughout the books to assist in initiating meaningful group discussion.
---
We Also Recommend
---